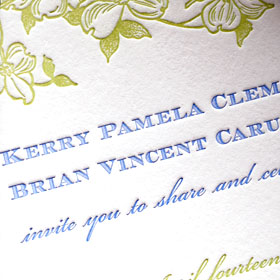 Not really a new concept but more brides are realizing the benefit of having letterpress vs. inkjet or laser printed invitations. With the less expensive printing (commonly used for DIY invitations), you risk the chance of smearing and smudging.

Letterpress wedding invitations are always interesting and elegant. You actually see and feel the impression of the type into the paper.

This type of printing goes well with 100% cotton paper.